Start Living A Life Less Ordinary.
Looking for a new apartment is never an easy experience. It's no secret that there are a multitude of choices in every rental market across the country. As a prospective renter, you might search more than four different listing services and visit as many as eight apartment communities before making your final decision to choose your perfect apartment. In the big scheme of things, it can be daunting.
At Hill Properties, we relish the opportunity to have you call or visit as a prospective resident because we know that our management and leasing teams are dedicated to making your apartment search experience the very best it can be. We pride ourselves on having the most customer centric, service oriented professionals in the business. Whether you are a prospective or current resident, serving you is our passion.
At Hills Properties, resident satisfaction is our top priority. We are a customer service award-winning company that regularly surveys our residents and prospective residents in an effort to continually raise the bar. Our individual community management teams are leaders who strive to provide you not only with superior service but also with a community that you are proud to call home.
---
Find Your Next Apartment
Hills Properties offers award-winning, high-quality apartment homes with a broad range of amenities in the most desired neighborhoods throughout Ohio, Kentucky, Indiana, Texas and Massachusetts. Our apartment communities offer a wide variety of one, two and three bedroom garden and townhouse rental options. Spacious, luxurious grounds, open concept living and a custom home quality construction are just few of the selling points at a Hills community. Find an apartment in your area:
---
Featured Property

49 Hundred
Blue Ash, Ohio
These Brand New, exceptionally appointed luxury apartment homes are located in one of Cincinnati's most desirable neighborhoods. 49 Hundred will feature 266 magnificent one, two and two bedroom w/den apartment homes with five-star finishes and amenities. This luxe community is currently under construction in the heart of walkable downtown Blue Ash just across from Towne Square and the amphitheater and beautiful Veterans Memorial Park. The apartments will feature 42" custom solid wood cabinetry, solid quartz counters, stainless steel appliances and wood grain floor options. The three and four story elevator buildings feature underground parking and intercom access. Floor plans are open concept designs which provide for a multitude of living options. Pre-leasing is anticipated to begin in the summer of 2015 with occupancy expected toward the end of 2015. If you would like to add your name to the growing interest list, please send us an email with your name, your current mailing address, email address and phone number and you will be one of the first to receive more information as it becomes available.
Contact: 49Hundred@hillsproperties.com
What Residents are Saying
"I have lived at Emerald Lakes for almost 5 years and never plan on leaving. The office staff is respectful, friendly and helpful. The maintenance staff takes care of any problems in a timely fashion. As far as I am concerned: I'M HOME!"
- Kathy O. October, 2013 (Greenwood, IN)
---
"I love Island Club Apartments. The office and maintenance staff are helpful, knowledgeable and friendly. The grounds, apartments, pool and tennis courts are superbly maintained, the landscaping exquisitely executed. Island Club feels like a neighborhood. Bravo to Hills Properties for their sense of community."
- Samantha Z. July, 2014 (Maineville, OH)
---
---
Latest News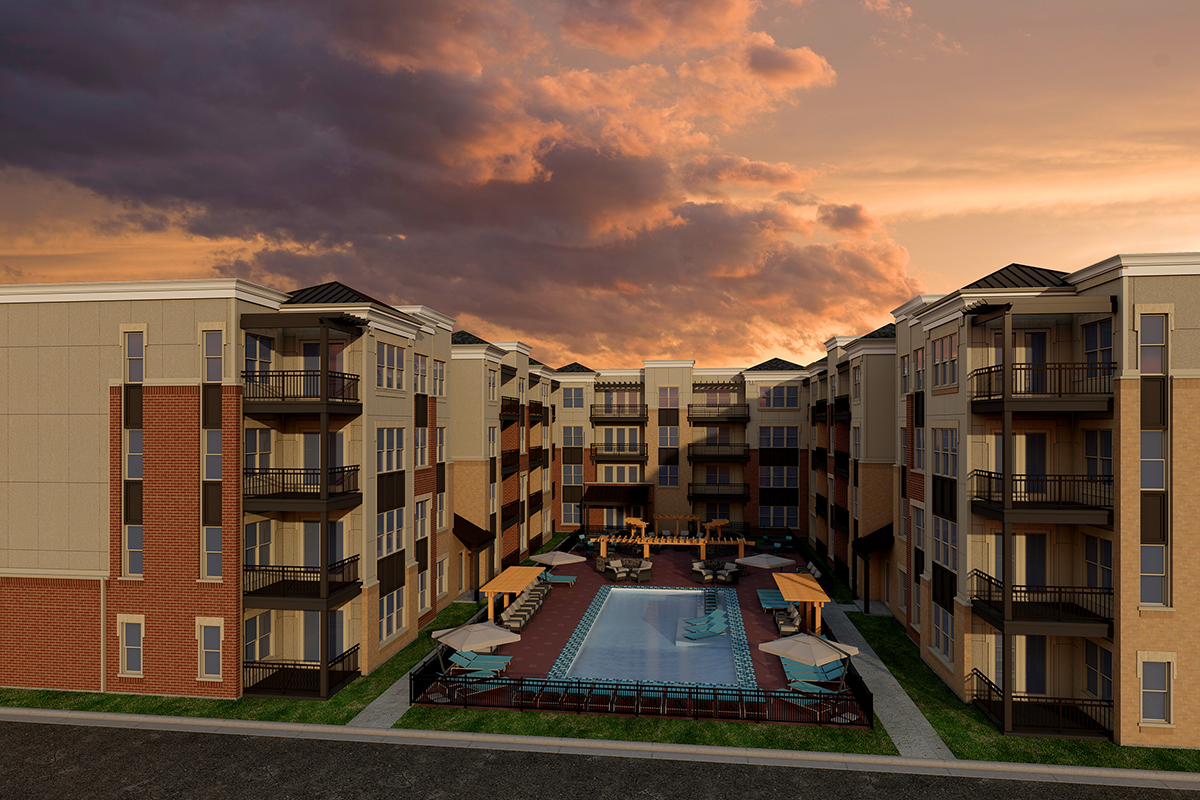 Hills Properties' newest luxury apartment community is a jewel in Blue Ash.